Outdoor television installation allows viewers to enjoy the great outdoors and the comforts of the living room all at once. Whether you're interested in watching the morning news while sipping your coffee on the deck, or opening your restaurant patio to customers who want to watch the game, you'll be surprised by just how nice it feels to switch on the screen in the fresh air.
Cinemagic Home Theater is the Pittsburgh area's source for outdoor television installation services and outdoor television sales. We offer customers a wide variety of viewing options from trusted brands like SunBriteTV, Peerless, and Seura, and every television mounting is performed with your individual needs and tastes in mind. Just let your outdoor TV installer know what you're looking for, and Cinemagic Home Theater will bring your vision to life. Contact our team today to learn more!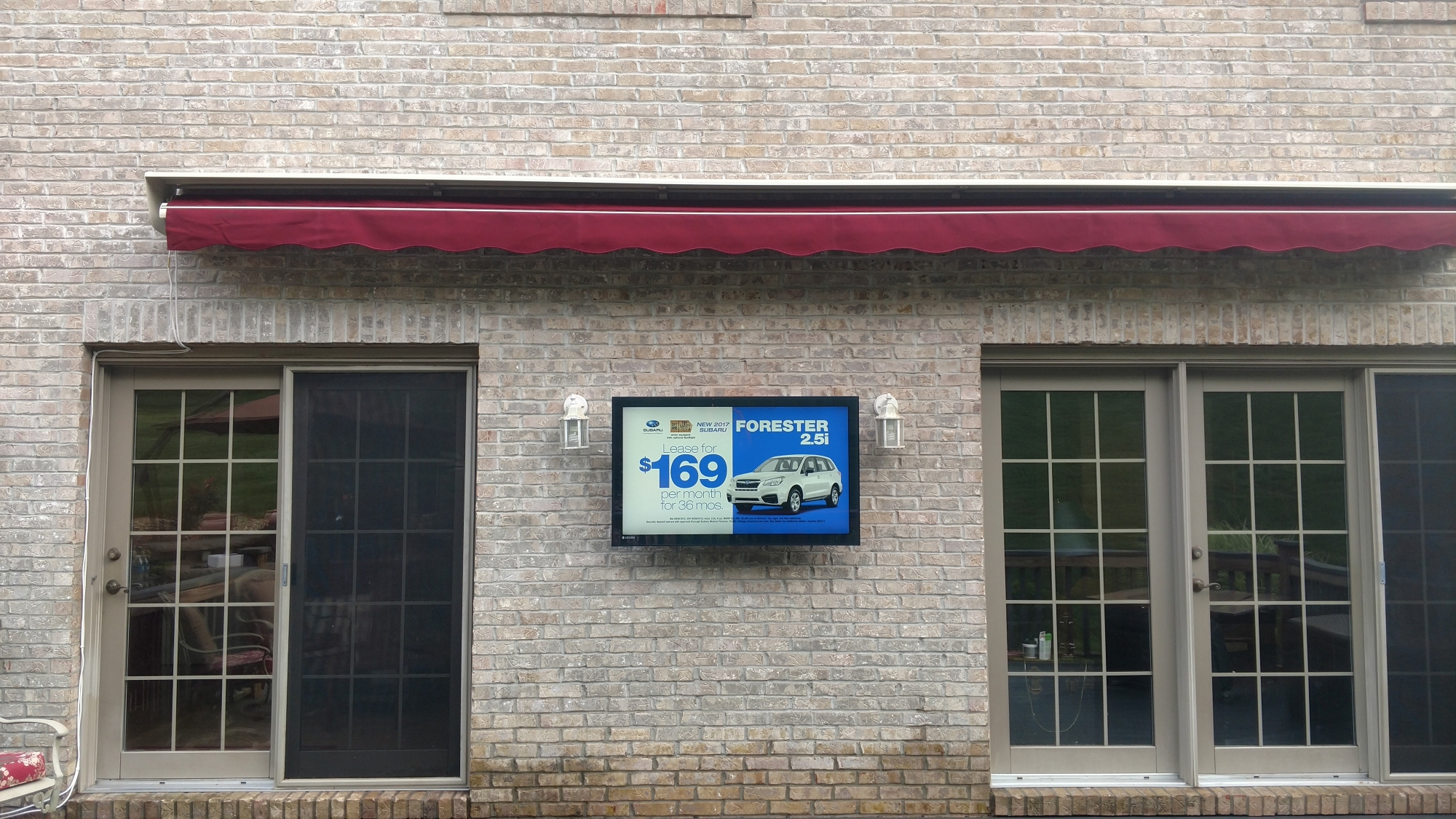 Quality Products Created for Outdoor Use
Many people are wary about spending money on electronic devices that will be placed outdoors. They believe it's only a matter of time before an outdoor television installation is damaged or completely ruined by the elements. However, our products are fully protected against extreme temperatures and moisture. Every outdoor television we install is completely waterproof and insulated against the extreme cold and heat we experience here in Pittsburgh. Additionally, the products we install produce less glare than indoor televisions, so viewers can enjoy a clear picture at any time of day or night.
Enjoy Expanded Use of Your Outdoor Space
An outdoor television installation is akin to adding another room to your home or business property, as it fosters a welcoming atmosphere and draws guests to your patio or deck space. This allows for more versatility in entertaining and allows you to fully take advantage of beautiful days while never losing the comfort of the couch.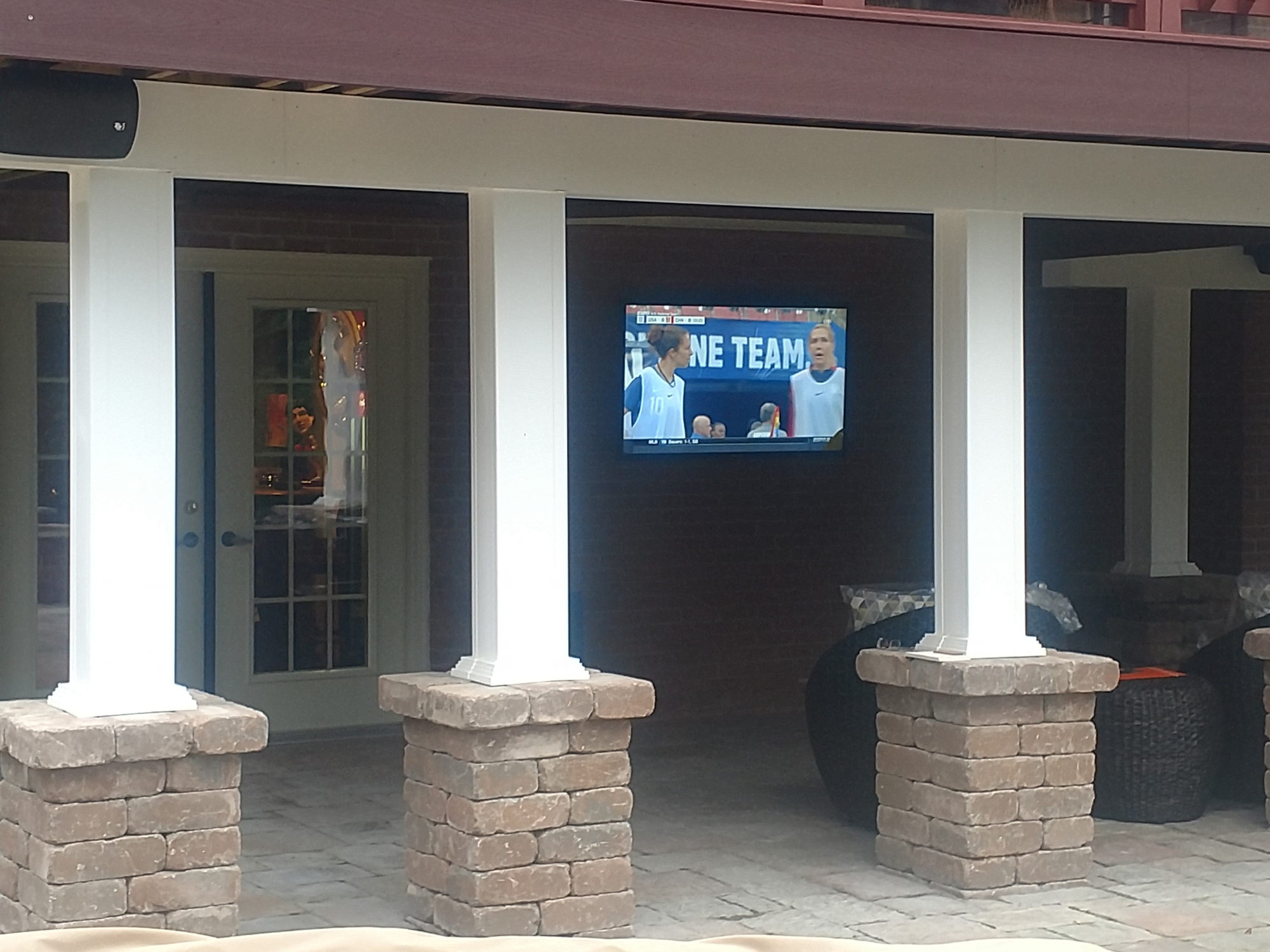 Licensed and Insured Outdoor TV Installation Company
Outdoor TV mounting service isn't something just any company can do. It requires a precise skill set, industry experience, and specialized tools to ensure that outdoor televisions are mounted in a way that is safe for both people and property. Cinemagic Home Theater is a fully licensed and insured outdoor TV installation company. Our experienced outdoor TV installers are dedicated to providing quality workmanship and customized care—all at an affordable price.
If you're interested in learning more about how an outdoor television can enhance your property, contact us today by phone or email. An experienced outdoor TV installer from our team will be more than happy to help!